Teaching Music, Theatre, & Visual Arts With
Excellence in North Texas
Enjoy this Virtual Tour of our studio campus in Argyle, TX. Our facility offers a beautiful recital hall, black box theater, outdoor kitchen, and state- of-the-art security for our students & families.
To book an in-person tour, please click the button below.
Make a Difference
in Your Student's Life
For over 23 years, NSSOTA has helped make dreams a reality through exceptional music, theatre, and visual arts programs. Contact us to learn more.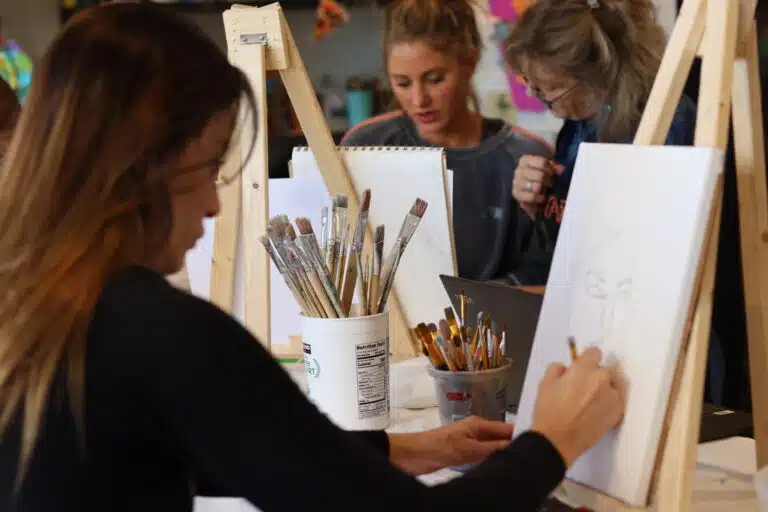 Beginning a Fine Arts Journey is Easy
1. TELL US ABOUT
YOURSELF
When you are ready to start learning, contact us at 214-915-2787 or 214-432-6473 and one of our welcome team members will personally reach out to answer any questions you may have and help you get started. We will discuss an individualized approach and match you with a teacher that will inspire your student.
Once we have a good understanding of your interests, we will provide options that will put you on a path towards success and help you accomplish your goals. Below, read about the experiences that we offer and click the corresponding action tabs to learn more.
3. WATCH YOUR CHILD
FLOURISH
Our students and their families have blessed us with the opportunity to fulfill, nurture, and change their lives through the fine arts. It's parents, just like you, that achieve success and change the world by investing in your child's future. Let us help you start learning today.
Take private lessons in our beautiful facility located in Argyle, TX. Each student is individually matched with an instructor and curriculum that is best suited for their personality and learning style to achieve their goals and interests.
Come and join us for a social learning experience that is engaging and motivating. Group classes provide students with opportunities for ensemble performance, next-level training, and team-driven goals.
Our summer camps are packed with fun learning! We offer Music, Theatre, and Art camps. Unleash your imagination, make new friends, and keep your mind sharp as you join us this summer.
A Fine Arts Community That Enriches Your Family's World
More than ever before, parents want to know that their investments are wisely placed. In a world influenced by social issues, economic changes, and political stances, our greatest change to influence the future and build a meaningful legacy is through the lives of our children.
At New Song School of the Arts, the value of your investment will be fulfilled through:
cultivating deep, meaningful, and artistic culture in your family's life.
creating wholesome, intelligent, and well-rounded individuals.
increasing academic, social, and emotional skills.
providing far-reaching benefits through the study of fine arts.
inspiring world changers.